The need for SEO has risen to an all-time high. As consumers have increasingly shifted online, even the most conventional businesses have realized that they must kick the accelerator to make the shift to digital.
It is essential to leverage search engine optimization benefits for businesses to build long-term brand awareness, grow target audiences, and increase revenue for your business.
Search engine optimization is the act of amplifying and improving the visibility of a given site or web page within the search engine results page, through organic methods. This can be done and executed by strategically placing search keywords within your content, which a search engine can detect and display your site faster, with added accuracy. 
SEO is also a valuable tool for creating brand awareness, building robust relationships with your prospects, and positioning yourself as a trustworthy expert in your industry. SEO is essential to succeeding in today's digital world.
Organic search engines are often the primary source of website traffic. Being highly visible as a trusted brand or company, and ranking higher on major search engines will always work in your favor. Thus, some quality SEO work and an equally high-quality website will take brands forward.
SEO is designed to build credibility and trust. The goal is to establish a strong foundation for a stellar website with a neat, effortless user experience. It will enable it to be easily visible in search, thanks to the reliability of the brand and its digital assets.
Further, SEO is truly one of the most effective ways to understand consumers, conveying what they want and need. All the data, insights, analytics, and formats that SEO provides aid in gauging the buyer's intent and behavior. In addition, As someone who focuses on online marketing, Google Search Console will allow you to monitor your website traffic, optimize your ranking, and come up with informed decisions about the appearance of your web search results.

Cost-Effective Marketing Strategy
If you handle it yourself, SEO does not cost anything like other marketing strategies like pay-per-click. In addition to promoting useful content, search engines help you find new customers organically. Your SEO efforts will be more effective if you spend some time reviewing the content on high-ranking sites in your niche. Make sure your content is more satisfactory than theirs. Once you have created your content, share it on social media.
SEO impacts the buying process or cycle. By using SEO, brands can convey messages related to lucrative deals, raise awareness of valuable, innovative products and services, and demonstrate the necessity of what they offer. 
One of the search engine optimization benefits for businesses is that it constantly makes improvements for their users and updates their best practices. The way the search universe evolves, requires proactive, professional, and constant monitoring, to detect and track any changes, and stay ahead of the competition and its clutter.
Once you start understanding the workings of SEO, you further appreciate the Web world better. You have to be knowledgeable about the web environment for a better understanding of tactics used by other businesses and competitors.
SEO is inexpensive, and it is the brand that is greatly benefiting. Search engine optimization is not a marketing cost it is a real business investment.
Another search engine optimization benefit for businesses is that it combines unpaid (SEO) and paid (PPC) marketing strategies together. SEO helps your site appear at the top of organic search results, while PPC helps it appear at the top of paid search results. The presence of both results at the top of the search engine results page enhances your brand's credibility. It also shows that you are not simply throwing money at advertising to be on top. If your keyword has a low cost-per-click, you can use SEO to boost your PPC campaigns – for example, a high-ranking page may be even more effective when you use it in PPC advertising.
Investing in SEO is likely to be the strategy your competitors will adopt, so you should as well. A company that invests heavily in SEO often gains market share over its competitors in search engine results. Over 90% of visitors to Google search results from land on the first page, so if your competitors are there, you cannot afford not to be. Create and manage your online reputation by identifying your competitors, and analyzing their strengths and weaknesses. Then, ensure that your site loads fast and is mobile-friendly, make the most relevant content possible, and focus on providing the most enjoyable user experience.
SEO is also a medium to build some long-term equity for your business. Your brand's name will be elevated when you rank well and have a favorable placement. Nowadays, people search for news and related articles online. Thus, having a commendable SEO strategy will make your brand more visible.
SEO is a quantifiable aspect. Gauging SEO-based results is easy with proper analytics and tracking. Data never lies, so connecting all those dots and tracking performance and growth, is all worth the effort and time, to determine the success of SEO.
Further, high-quality page SEO can bring more opportunities to light for a business. You'll always find yourself discovering and leveraging favorable turns for your brand, not just to be found and known, but to shine out there, in the digital landscape.
If you are planning on doing SEO, you must know about Meta tags and meta descriptions. 
Meta tags are small pieces of text that express the contents of a page, and they do not appear on the page itself, but only in the source code. They are small content descriptors that assist search engines in what a web page is about.
A meta description is a point within your meta tags that helps describe your page. This snippet of text may arise in the search engine results underneath your headline. However, sometimes, search engines will drag a snippet of text from the main body copy of the page instead.
SEO as a Business Investment
For the record, SEO is here to stay. It is always going to be here. People have shifted to searching for products or services online over recent years. While new avenues may always open up with digital evolutions, SEO will remain constant, even if its role or usage is modified.
SEO brings along its challenges, but the pros greatly outweigh the cons. It helps ensure the long-term success of your business. It is critical to a brand's web presence today, tomorrow, and always.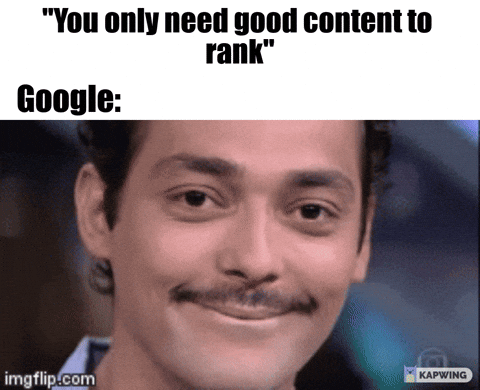 Do you still struggle with SEO and its associated practices? Do you wish to have some relevant and reliable guidance and expertise to use SEO in the highest possible manner and outshine your competition? Unlock the power of SEO to boost your business visibility, increase revenue, and stay ahead of competition. Discover the ultimate search engine optimization benefits for businesses now. Choose to build your business with Wiredus!
To learn more about growing your business digitally, get wired with the best digital marketing agency in India. In the comments, let us know about other topics you are interested in. 
Wiring you with, 
Wiredus