Over the last two years, people all across the globe have spent a considerably large quantum of their lives connecting virtually and on-screen – professionally as well as personally. 
However, as we now witness the pandemic fade away with a hopeful gleam in our eyes, it does seem like we might be able to revert to a pre-pandemic reality of face-to-face physical events.
Yet, one cannot deny the completely expanded and refined set of avenues and possibilities that opened up because people learned to cope with the pandemic. This was accomplished by going digital or hosting a virtual networking event. The industry of virtual events exploded while the pandemic peaked. 
There is no chance that the most successful virtual networking events occur by accident. They require a lot of planning, design, and thought. Though, it is much easier to plan a virtual networking event than an in-person event. There is so much more to virtual networking than just an alternative to in-person networking opportunities. By using it, professionals can make new connections, learn, grow, open new doors, and even advance their careers from the comfort of their own homes. 
Virtual networking can be done via social media, outlets, report comment sections, email and instant messaging, video calls, phone calls, and live events. 
Why is Virtual Networking Important?

The virtual networking event offers an interesting alternative to traditional in-person networking. No matter where your guests are located, you can gather them together – no matter where they are. 
In this blog, we will explain how to prepare and host effective virtual networking events. You will discover the steps to follow, plus find inspiration about virtual networking ideas we love.
To begin with, attendees have been encouraged to be a part of the online event. With the ease of joining and not having to travel to the venue of the event, people are more likely to attend. Organizers also saved greatly on production costs and related logistics. For instance, virtual fashion shows proved that wastage in setting the ambiance was minimized. In addition, elaborate production elements were not needed, and in totality, it was a whole new event experience for viewers to become spectators of a unique, virtual fashion extravaganza. 
Further, more brands have now realized that making their customers aware of their respective products/services are so much better when done using virtual event platforms. Brands have now put in their creative caps to create an immersive experience for their potential consumers. This will enable them to fully explore what exactly the brand is offering to them. Long forgotten is those days when brands were just delivering a boring, monotonous webinar, and would expect to achieve some astounding results. Hosting a virtual networking event now offer brands the opportunity of pursuing a variety of fun options, in terms of how they wish to present themselves and what they are presenting.
The events industry has seen it all – some people seem desperate to bounce back to physical events, while others prefer the convenience and ease of staying virtual. 
Although nothing beats an engaging, face-to-face interaction – but virtual events are considered more inclusive, efficient, cost-effective, and notably more eco-friendly. Additionally, they eliminate the boundaries of who can be reached and impacted by the event of the brand. 
Moreover, seasoned marketers leveled up to create genuine and engaging online communities during the pause of in-person, physical events. These professionals recognized the potential and power that virtual platforms possess to propel a branded event. This next generation of events is here to stay and slay, thanks to the industry shift and subsequent digital acceleration over the past two years. 
However, face-to-face events are also gaining some momentum. Hence, marketers must look at events from an 'always-on' perspective – providing their consumers with a chance to behold an event that keeps them engaged – both physically and virtually. An effortlessly seamless visual treat, leveraged with the right dose of compelling physical aspects like stage presence, on-the-spot viewing of the products, etc. can be used wisely to have a successful branded event.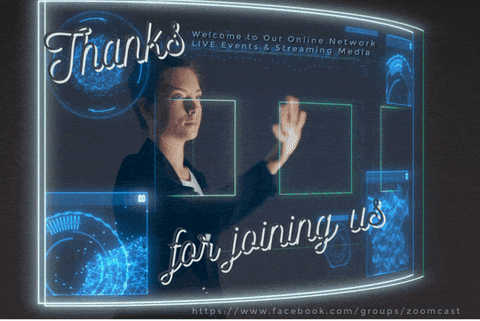 Technology will simply drive and facilitate the creation and curation of some highly flexible formats. This will increase the audience and attendance volume, as well as boost reach and engagement. 
As we see hybrid events go mainstream, it is really up to organizations – whether they choose to inspire customer engagement through physical, human interactions, conduct events that tap into the strength and technical finesse of the virtual playground, or decide to combine the strengths of both worlds to produce an experience like no other. As a result of the pandemic, organizations today are more attuned and aligned with the revised normal. In addition, they are investing judiciously to ensure the highest level of customer satisfaction. 
It's a wise idea to start promoting future networking events now if you plan on hosting a virtual networking event in the future. You can use the success of your recent event to generate interest and registrations for your next event.
Create demand for your virtual meetups using traditional event marketing tactics. Put together a highlights reel of recorded snippets from your keynote or industry presentation to encourage people to attend future events. Make your online conference, advertising, or social media posts more engaging by using screenshots from your fun virtual environment.
It's no secret that virtual networking events are growing in popularity, but you want to ensure yours stands out. Make sure you follow through with all the steps in our blog. This will help you to plan your way to success. You can then consider adding a successful virtual event to make your meetup even more fun, engaging, and immersive.
With Wiredus, your guests can enjoy a hybrid experience during your virtual event. Enjoy coffee, baked goods, snacks, and treats while your event attendees are engaged with our virtual cards.
Are you yearning to weave the pitch-perfect plan for your next brand event or launch? How would you align your resources to spot potential media targets, digitally drive attendance, and have on-the-day support along with post-event evaluations and other follow-ups? Simply quit worrying and leave it to our prowess and expertise to put together an outstanding and successful event for your brand. 
Get wired with us today!